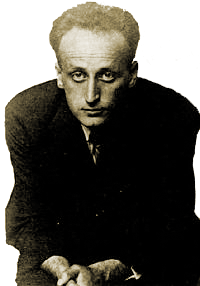 Lajos Szabó
1902–1967
What becomes a sign depends on the level of our sensitivity.

Every sign has a mathematical character.

Poetry is axiomatics: the pondering of words.
PRESENCE-OF-MIND CALLIGRAPHIES. The Inaugural Exhibition of the Ars GEometrica Art&Science Gallery at the Károly Eszterházy College, Eger, Hungary, 26 September - 8 November 2011.
PRESENCE-OF-MIND CALLIGRAPHIES 1957-1967. 2B Galéria, Budapest, 21 March - 23 April 2011. Curated by Ágnes Horváth, Balázs Szendrői and László Böröcz. Performed at the opening: János Bali: Calligraphy
.
©2011 LajosSzabo.com. All Rights Reserved.